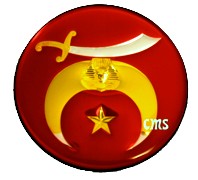 The Shriner Canada Supply Store: Hat, Fez, Ring, Apparel, Jewelry & Gift store!
Serving the Shriner & Masonic Fraternity – owned and operated by Freemasons
Masonic Supply Shop is a distributor of quality Shriners Canada Supplies and other Masonic regalia and supplies at competitive prices, serving the Masonic fraternity. Please do not hesitate to contact us for either a quotation or assistance regarding your order or our products.
Shriners Canada Supplies Categories